
Mature Content
---
or, enter your birth date.

Month
Day
Year*
Please enter a valid date format (mm-dd-yyyy)
Please confirm you have reviewed DeviantArt's Terms of Service below.
* We do not retain your date-of-birth information.
Model is

Before you make any comments on Jenna's physical appearance, I suggest you read her journal here: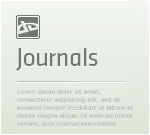 Fatties and SkinniesI am obviously extremely thin, and I get a LOT of commentary about that, both positive and negative. So, here's what I have to say...

First of all, I don't care if you are skinny, fat, or in-between. As long as you are HEALTHY and LOVE YOURSELF, you can be attractive at any size. If you are underweight because you starve yourself, or if you are overweight because you eat crap and don't exercise, I find that very unattractive.

I am NATURALLY this thin. I eat raw food, do yoga, live a physically active life, and make an effort to eat extra calories in order to maintain a healthy weight.

To all the skinny girls out there, love who you are. I
No models were harmed in the production of this photo. This was almost entirely done in-camera except for the removal of the supporting chain that held the whole thing upright. The hanging shibari-style ropes were inspired by imagery from the John Constantine comic books... Her whole weight is balanced on one foot on a wood block bolted through the tail of the cross.